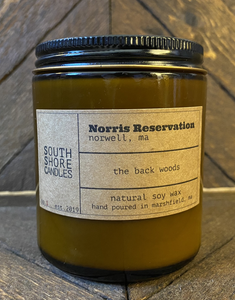 Get lost in Norris Reservation. Breathe in the fresh pine and enjoy the boat house and the slow rolling river at slack tide.
Our 7.3 oz. candles have cotton wicks and will burn for 40-50 hours with proper care and use (see the bottom for details!)
Our 12 oz. version, in the same great style, will burn for up to 90 hours with proper care!