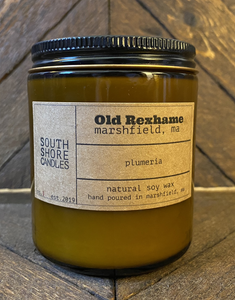 Old Rexhame - your quaint and classic New England seaside community with some classic New England homes. Head to the South River for that sunset.
Our 7.3 oz. candles have cotton wicks and will burn for 40-50 hours with proper care and use (see the bottom for details!)
Our 12 oz. version, in the same great style, will burn for up to 90 hours with proper care!