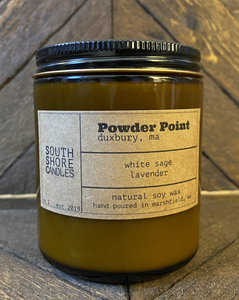 10 mph or less over the Powder Point Bridge and take in the panoramic views from Marshfield to Duxbury to Saquish, Plymouth, Kingston!
Our 7.3 oz. candles have cotton wicks and will burn for 40-50 hours with proper care and use (see the bottom for details!)
Our 12 oz. version, in the same great style, will burn for up to 90 hours with proper care!