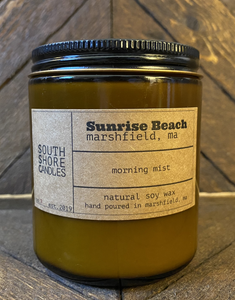 Sunrise Beach - catch a sunrise from this small and humble abode! This scent will leave you feeling like a day at the spa!
Our 7.3 oz. candles have cotton wicks and will burn for 40-50 hours with proper care and use (see the bottom for details!)
Our 12 oz. version, in the same great style, will burn for up to 90 hours with proper care!