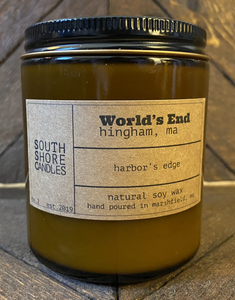 Take a stroll through World's End and discover the Harbor's outer limits. A sweetgrass and floral scent will have you itching to head over to World's End as soon as you smell it!
Our 7.3 oz. candles have cotton wicks and will burn for 40-50 hours with proper care and use (see the bottom for details!)
Our 12 oz. version, in the same great style, will burn for up to 90 hours with proper care!